Alcaidesa collect €3.000 for Blas Mendez Ponce Foundation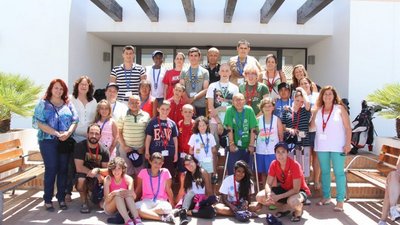 Sergio Espinosa in Gentlemans with 46 points and Elizabeth Plummer in Ladies with 37 points, were made with the Charity Tournament Méndez Blas Ponce Foundation held this weekend in Alcaidesa Golf and sponsored by Pagamenosluz.
Javier Reviriego with 73 strokes won the scratch prize.
The Foundation once again makes us participate in this charity event that warmly welcomes Alcaidesa.
Over 80 players gathered at Alcaidesa to enjoy a great Golf Day in Alcaidesa Heathland course and participatedafter a cocktail with prizes, gift raffle and auction to increase the total amount reached € 3,000. Our thanks to the company Pagamenosluz who participed in this cause.
The Foundation Méndez Blas Ponce, was established in 1997 and their goal was improving the quality of life of children with cancer problems through leisure and recreation. The treatments that areexperienced by children and adolescents with cancer preventing entry to leisure normality would be desirable, just the motivation of the Foundationa