La Hacienda Alcaidesa Links Golf Resort NEW European Tour Destination 2022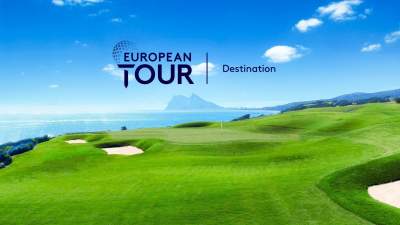 Spain's Hacienda Alcaidesa Links Golf Resort, formerly known as Alcaidesa, has put itself on the map among Europe's elite golf venues after becoming the latest to join the European Tour Destination network.
The news caps off an exciting start to the year for the 36-hole venue, which recently opened a new contemporary clubhouse and driving range as part of a multi-million dollar investment and transformation.
As part of the renovation plans, the Alcaidesa Links course will reopen this summer following a redesign by Kurtis Bowman, as well as the opening of a new five-star luxury hotel, a halfway house with a restaurant and a beach club.
European Tour Destinations is a global network of world-class golf courses in 21 countries on three continents. Each destination is part of a select number of prestigious golf and real estate venues, with its identity closely aligned with The European Tour Group, creating a unique partnership that ensures all guests can enjoy the exceptional experience expected from the family of one of the main organizations of the game.
The network includes some of the most prestigious golf and lifestyle resorts in Europe, the Middle East and Southeast Asia, with many of the locations home to courses that consistently rank highly in international rankings. European Tour Destinations venues also host a number of prestigious tournaments, including the Ryder Cup and the DP World Tour Championship.
Javier Illán, president of Millenium Hospitality, said: "It is an honour to be one of only three European tourist destinations in Spain.
"This will give us a seal of tournament quality that will provide golfers with confidence and security in the level and caliber of our facilities on and off the course, a key objective as part of our investment and promotion to one of the best golf destinations. Europe luxury..."
Ian Knox, Director of European Tour Destinations, said: "We are delighted that La Hacienda is joining our portfolio of world-class venues and are excited to see what the future holds.
"The redesigned course, combined with the exceptional facilities and accommodation that will open in the coming years in a key region for golf in Spain, will undoubtedly help cement its place on the world golf map and will be an important new addition to our net".