BEST APPS FOR GOLFERS WITH IPHONE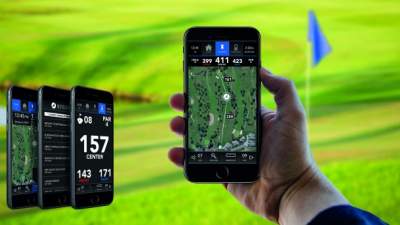 Currently, we are very aware of the importance of technology applied to golf. And not only in the design and materials of new golf clubs and balls, but also in gadgets and apps that help us improve.
At the moment there are hundreds of different golf apps for Iphone on the market and, here, we have selected the best 5 apps for your Iphone:
1 / Hole 19
It is a free app that contains around 40,000 golf courses in its database. Thanks to the use of the iPhone's GPS, the app calculates distances from the start to the green and allows you to record your scores and those of your fellow players. This way you not only keep track of the game, but you can also get statistics of your game. Hole 19 Also analyze the shots you need to improve on.
2 / Golfshot Golf GPS
Similar to the previous one, the Golf GPS app has a free part and a paid part. With the free one we will be able to see the obstacles and distances. In addition, it offers satellite photos of the fields to calculate distances. The rounds can be stored and then analyzed with the statistics of the app.
If the paid part is used, you have access to data such as real-time wind speed, green elevation, simulations of how the different shots you could take would be and even save the clubs used in each shot in the database.
3 / Golf Logix GPS & Putt Breaks
It also offers a free part and a paid part. The free one has ads but it brings the information of more than 30,000 golf courses, measures the distances with the GPS and offers a score card for up to 4 players.
By paying you can access a large number of golf courses and videos and aerial views of each hole. Of course, you can enter the suit you played with on each roll and analyze later if it was the best decision.
Apps to improve your swing
4 / Hudl Technique Golf
This app with free and paid content is used to record your movements when hitting the ball and then analyze them in slow motion. You must use a tripod or a playmate must record your shot.
You can then review it in slow motion and compare it with the app's digital anatomy tools. This way you can know if the attack and turn angles are correct or if the hip or arm posture is adequate.
5 / Coach's Eye
It is a paid app, which allows you to analyze your movements with slowed-down video techniques and digital anatomy overlay. In addition, you can share videos and compare your technique with that of other golfers.