The Hacienda Alcaidesa Links Golf Resort joins the AECG.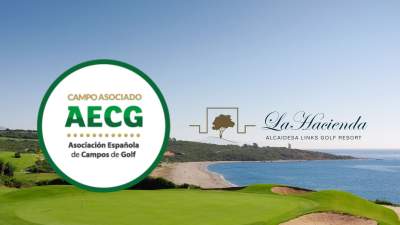 The Hacienda Alcaidesa Links Golf Resort joins the AECG, the Spanish Association of Golf Courses.
The AECG, established in November 2015, is a business organization that represents more than 180 facilities and is a non-profit institution whose main objective is the defense and promotion of the economic and social interests of Golf Courses.
All those facilities located in Spanish territory that have at least one Golf Course with a minimum of 9 holes, including those considered pitch & putt, can be a member, regardless of the business model under which they are managed.
Since its foundation, the AECG has worked with a long-term business vision, taking into special consideration the COVID-19 pandemic and what it is implying for the sector, in which more than ever it must be united to achieve adequate and sustainable conditions over time for the development of our activity.
It is an ideal sector to help and promote the economic recovery of Spain. Golf tourism attracts more than 1.2 million visitors in the low and mid season of sun and beach, which makes it fundamental in terms of the much-desired deseasonalization, and to create a more sustainable tourism in Spain.
The main fields of action in which this Association currently focuses its efforts are the following:
• Be a participant in the negotiation of any state, regional or local legislation that affects the Golf Courses:
– Negotiation of labor relations of workers.
– Tax regime, VAT, IAE, IBI, etc.
– Adequate and homogeneous access road signage.
– Water regime and Phytosanitary Regulations.
• Consolidation and growth of the AECG:
– Recruitment of new associates and sponsors.
– Extraordinary contributions and collaborators for specific projects.
– Public funds: State Aid – EU Next Generation.
– Tax credits for COVID, based on art. 31 of the CE.
• Position ourselves in a consensual way before the economic and social agents that interact in the Golf industry.
• Value enhancement of the main contributions of the Golf Courses:
– Generation of wealth and employment.
– Tourism and leisure industry in Spain.