Alcaidesa Heathland will celebrate the next Saturday 19th of October, one of the last challenge of the Andalucia Junior Golf Circuit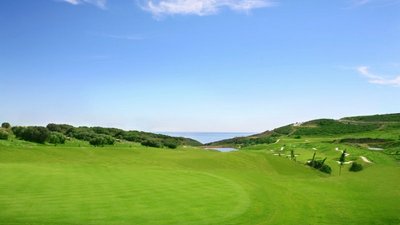 The andalucian junior golf players will have an appointment at Alcaidesa Heathland tomorrow. The Andalucian Boy Circuit, Girl, Cadet, Beginner and Benjamin will celebrate the second and last qualifying challenge of the II Fase at Alcaidesa Heathland, Alboran Golf and La Monacilla Golf.
In total 260 players, between the three competition areas, will try to add the maximum number of possible points in their respective rankings with the objective to get into the Final, which take place in Doña Julia Golf Club the next 30th of November.
As it is usual in all the Circuit, the competition will be played 18 holes in the Stroke Play modality, at Alcaidesa Heathland, for the categories Boy, Girl, Cadet, Infant and Beginner, and 9 holes for the Benjamin Category.
This will be a great occasion to enjoy the play of andalucian young players in the spectacular Alcaidesa Heathland golf Course.