THE EUROPEAN FUND BENEFITS ALCAIDESA GOLF FOR ITS ATTENDANCE AT THE BERLIN ITB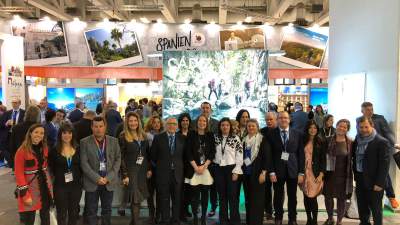 Alcaidesa Golf has been a beneficiary of the European Regional Development Fund whose objective is to achieve a more competitive business fabric and thanks to which it has participated in the visit to the ITB Fair to promote its internationalization. This action took place from 6 to 9 March 2018. For this, it has had the support of the International Promotion Program of the Chamber of Commerce of Cádiz.
A way to make Europe.