Circuit of Spain Master Senior Ping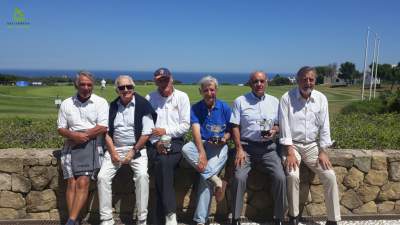 From May 29 to 31 Alcaidesa had the pleasure of being the headquarters of the Circuit of Spain Master Senior Ping, it was an honor to have the seniors enjoying our fields and facilities during these 3 days. All the players could enjoy the good quality and maintenance in which our fields are and the weather that has also accompanied these days so that the environment was even more pleasant. The circuit closed with a great award ceremony in our fantastic restaurant. The classification had two categories, being the winners:
1st category
Eustaquio Delgado Del Barrio
Ángel Navarro Yagüe
Jose Antonio Lucha Fernandez
2nd category
Francisco Tio Redolar
Luis Ferrer Monforte
Jose Serna Masia
Many thanks to the Spanish Golf Senior Association (AESGOLF) for choosing us.