ALCAIDESA GOLF IN FITUR 2019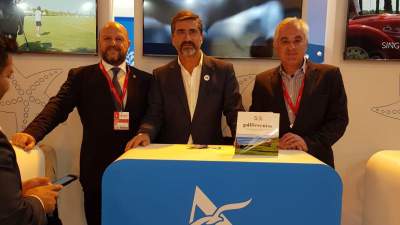 Alcaidesa Golf, represented by Juan Pablo Ariaga, has participated, one more year, in the great international tourism event, FITUR, organized by IFEMA.
The Mancomunidad del Campo de Gibraltar has shown sincere thanks to all the municipalities of the region for their participation in FITUR 2019 and, above all, to the private sponsors, which make it possible for the Campo de Gibraltar to show the world its best image. Alcaidesa Golf, one of the main tourist attractions in the region, together with Sotogrande and Santa María Polo Club, has been one of them.