GOLF CONFERENCE IN ALCAIDESA LINKS GOLF RESORT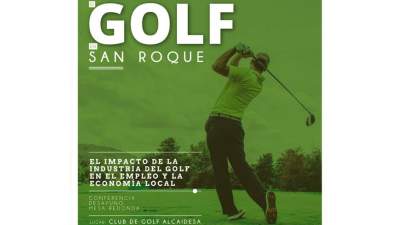 On April 2 and 3, 2019, took place at our Club House the Conference 'Golf in San Roque: The impact of the golf industry on employment and the local economy', organized by the Diputación de Cádiz, the City Council of San Roque, Alcaidesa Golf and the publicity agency Singulare.
Experts in golf have analyzed the importance of this sector in our area and, they have exposed the positive things and the deficiencies that it has to be able to continue advancing.
Topics such as that more than one million golfers came to our country in 2016 with the practice of golf as a primary motivation, so it is essential that entrepreneurs in the sector expose everything they need to continue growing while they detect that is what prevents this growth.
The importance of public organizations when it comes to financing and helping projects in the area's courses was emphasized. The Andalusian Valderrama Masters was set as an example, which, initially, was an initiative and financed only by its golf club. Nowadays, with the help of the previous government of the Junta de Andalucía and the collaboration of the City of San Roque and the Provincial Council, it is one of the most important and recognized European tournaments.
"We will continue to please the golf sector to remain a unique destination. And to achieve this it is necessary to see their potential and deficiencies in order to continue improving, "concluded Juan Carlos Ruiz Boix, mayor and vice president of the Provincial Council of San Roque.
On the first day, there were interventions by Javier Reviriego, director of the Valderrama Golf Club, Antonio Gómez Cava, Sales Director of Río Real & Hotel, and Monserrat San Francisco, Editor of Ladies in Golf,
Regarding the second day, the presentations were given by Juan Pablo Arriaga, general director of Alcaidesa Golf; Miguel Navarro, general secretary and manager of the Real Andalusian Golf Federation, Javier Gutiérrez, greenkeeper and Salvador Puerto Aguilar, Vice President of the Provincial Culture Foundation of the Provincial Council of Cádiz.
This conference represent an interesting forum for analysis for companies and public administrations in the area in that they offer visibility and value a sector that, sometimes, is not recognized as the economic engine and job creation that actually is.