ALCAIDESA AS A TOURIST DESTINATION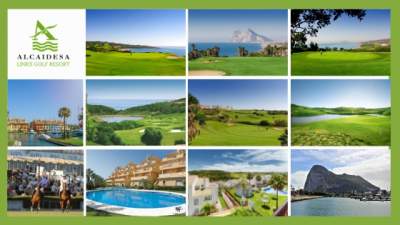 Alcaidesa offers a wide variety of services to enjoy an unforgettable vacation in a unique destination.
Due to its location, within a privileged environment, between Gibraltar and Sotogrande.
Alcaidesa offers the possibility of playing golf for 365 days a year at Alcaidesa Links Golf Resort with 2 18-hole courses: Alcaidesa Links and Alcaidesa Heathland.
Alcaidesa Links is the only links golf course in southern Europe. 18 holes of gentle slopes that descend towards the sea, ending in a beautiful beach, which creates a front of almost 2 km so much of its holes border the beach. One of the peculiarities of the field that most impress visitors is its spectacular view of the Mediterranean, Gibraltar and Africa.Alcaidesa Links has been included in 2011 among the 20 best Links golf courses in the European continent by the prestigious Golf World magazine.
Alcaidesa Heathland, also consists of 18 holes, with a variety of natural landscapes ranging from a plateau area where the field resembles a "heathland" field, with wide streets and exceptional views of the Mediterranean, to different mountains, to the area of ​​the valley where the holes meander along it and incorporate several water obstacles.
Sotogrande, a few kilometers from Alcaidesa, one of the most famous luxury urbanizations in the region due to its prominent international Polo tournaments that attract, during the summer season, important illustrious figures from the national and international scene.
Gibraltar is a British overseas territory located on a small peninsula on the southern tip of the peninsula, bordering the population of La Linea de la Concepción. Curious enclave, with the Rock as the main attraction. Numerous stores, where we find prestigious brands of cosmetics and perfumes, stand out on its main street.
Beaches: almost 8 kilometers of beach can be found from the Line of the Conception to Alcaidesa, all with access and adequate facilities for vacationers who come to enjoy the area.
Albayt New Alcaidesa Apartments and Vista Real Hotel-Apartments, are some of the most outstanding accommodations in the urbanization of Alcaidesa for clients who come looking for golf as their main activity during their stay.
Alcaidesa, a perfect place to spend the holidays.