New victory for our young promise Sebastian Desoisa.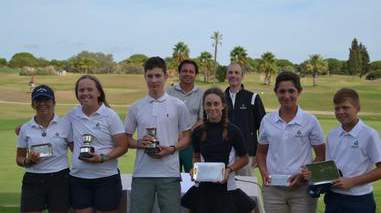 The final of the Match Play sub 16, which has been celebrated in Villanueva Golf Resort (Cádiz) throughout the weekend (20-22 Sept. 2019) has been exciting. The semifinals and the final were played and, the outcome has been of sensational quality and fantastic equality.
María Torres in the women's category and Ali Berk Berker in the men's category have finally won the trophies.
Among the boys, the final was a power duel between Ali Berk Berker and Sebastián Desoisa, resolved in favor of the first.
Once again ... CONGRATULATIONS Sebastian!!