Saturday23, November 2019
JUNIOR EUROPEAN OPEN 2019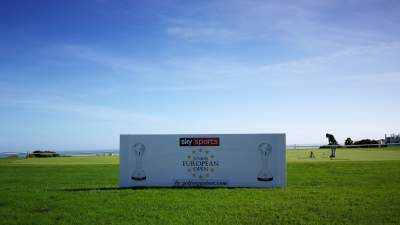 One more year, Alcaidesa Links Golf Resort hosts the JUNIOR EUROPEAN OPEN 2019.
In its 27th edition, the JUNIOR EUROPEAN OPEN 2019 is open to all junior golfers in the UK and Europe born after January 1, 2001 for boys and, after January 1, 2000 for girls.
This prestigious event has already been confirmed again for next year 2020.
Fred Moghadam, the Tournament Director and Event Coordinator, confirms one more year at Alcaidesa because he loves this place, its courses and its exceptional staff.
This event is an "open" championship, which means that, as long as you meet the age eligibility, you can participate regardless of your golf ability. This championship is played from scratch, so there is no lower or higher handicap limits.
The founders Fred Moghadam and (the late) Kenneth Wolstenholme DFC started the golforganiser.com business in 1982. Their aim was, and remains, to organise the best professionally run amateur golf tournaments in the UK and, more recently, across Europe. In recent years, their focus has moved to the promotion and development of junior golf through their more important event, The Junior European Open, which is now televised on Sky Sports Golf.
The Junior European Open, first staged in 1993 and now in its 27th year, is widely regarded as the toughest test in junior golf and is the most accessible and keenly contested junior golf tournament in Europe.
Entries will be accepted up to the day before each event subject to availability.
There are 42 Regional Finals staged all across the UK and Europe from April to October.
At each Regional Final, the top two boys and one girl win and secure their places in the Champions Week Finals in Spain in November. The Champions Week Finals are staged over five rounds Stroke Play, played on two of the top courses in Europe. Alcaidesa Links y Alcaidesa Heathland, one more year, are the courses chosen to celebrate this final during the week 23-29 November 2019.
As part of the prize, in line with the R&A Rules on Amateur Status, the finalists receive the following: Complimentary green fees on the Championship courses, nights of accommodation in a first class location, daily return transfers to the golf courses, specially commissioned & individually personalised trophies to all the Finalists
The Champions Week will end with the spectacular Gala Dinner in our magnificent Alcaidesa Club House, where Prize Presentation takes place.
Today's Juniors, Tomorrow's Champions
Good luck to everyone!!
Congratulations to the winners and we will see on next year!!