Alcaidesa Links Golf Resort in the 10 Best Spanish Golf Resorts with 36+ Holes for Leading Courses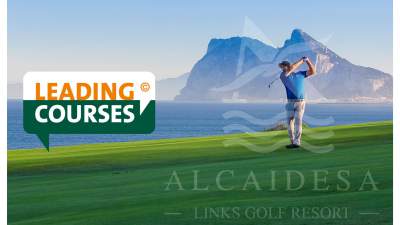 Alcaidesa Links Golf Resort on ranking at number 7 on Leading Courses updated list of 'The 10 Best Spanish Golf Resorts with 36 Holes'.
This ranking of the best golf resorts in Spain is based on actual reviews from golfers on Leading Courses site. Alcaidesa Links Golf Course has received a total of 181 reviews and enjoys the exceptional rating of 8.1!!
Every year, Leading Courses publish the Golfers' Choice rankings per country. The only rankings which are determined by actual golfers... Below, you can find the top 10 golf resorts in Spain with 36 or more holes and where you can stay directly on the golf course. Ideal if you don't want to drive during your holiday, but still prefer to play on different golf courses. Basically: eat, sleep and play – all in one place. The golf resorts are ordered by overall rating given by real golfers on Leadingcourses.com.
You can have a look at the article here:
https://www.leadingcourses.com/blog/best-golf-resorts-spain-36-holes/
"Alcaidesa Links Golf Resort, much more than just a round of Golf..."