ALCAIDESA LINKS GOLF RESORT WILL BE OPENED NEXT 18TH OF MAY AGAIN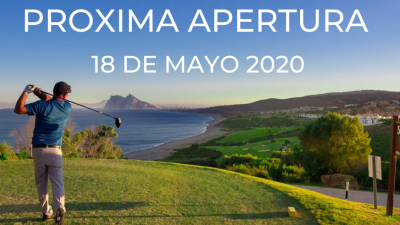 Alcaidesa Links Golf Resort has the pleasure to open again its facilities the next 18th of May 2020, after the crisis for the pandemic COVID 19 that makes that our stablisment was closed tha last 15th of March.
From the next 18th of May all the golf lovers could enjoy of our practice facilities and Alcaidesa LInks Golf Course. In this first fase of opening our Restaurant will be still close, probably until the end of the month of May. We are working in adapting all our facilities at the Restaurant at the security and health protocols to keep safe all the Alcaidesa staff and protect to our customers. Finally, on the 15th of June we will open Alcaidesa Heathland course after the spiking and maintenences works.
The Alcaidesa team is very enthusiastic with our new opening and we expect to receive your visit really soon in this new period that we start.
You could consult bellow the normative for praticing golf at our facilities from teh next 18th of May. We will come back soon and we are expecting to welcome you!!