New Restrictions in the Municipy of San Roque by Junta de Andalucia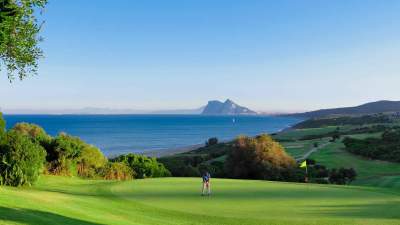 From the last 17th January of 2021 and until further notice, we have new public restrictions by the Junta de Andalucía (BOJA) in the municipy of San Roque, where Alcaidesa Links Golf Resort is ascribe.
Our both courses and the practice facilities will remain open as until this moment. But we detail bellow new restrictions which concern to the services of our golf club:
1-Both golf courses and practice facilities will remain open from 08.00h until 18.00h.
2-The restaurant will close until further notice.
3-The Pro shop will remain open but only as Caddie Master service, just to reserve tee times, pay the green fees, buy andcollect range tokens and collect buggy keys.
4-San Roque is situated within the municipality with high covid-19 cases and therefore mobility is restricted. Golf players can only use our facility if they belong to San Roque municipality.
5- The maximum of players in groups will be 4 people in any of our facilities.
6-Under 16 years of age are not allowed to use any of our facilities. They will not be allowed to play whether thy are federated or not until further notice.
We are sorry for any inconvenience this may cause you but it is our duty to comply with the new restrictions, and make sure that every one complies. We hope that the situation improves very soon and we will inform you how is developing the situation.