COPA SOLHEIM 31st AUGUST-06th SEPTEMBER 2021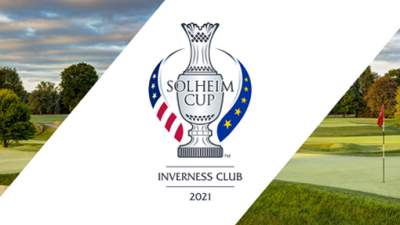 The Solheim Cup combines the tradition and prestige of the game of golf with passion for one's country and continent. This biennial, transatlantic team match-play competition features the 12 best European players from the Ladies European Tour (LET) and the 12 best U.S. players from the Ladies Professional Golf Association (LPGA) Tour.
Held every two years, the event has grown into the most highly coveted trophy in women's professional golf team competition; some of the most memorable moments in the sport have happened during past Solheim Cups and berths on the European and U.S. teams are highly sought-after by players from both organisations. The Solheim Cup is named in honour of Karsten and Louise Solheim, the founders of Karsten Manufacturing Corporation, which makes PING golf equipment.
The first Solheim Cup was staged in 1990, with the latest 2019 Solheim Cup having taken place on September 13-15, at Gleneagles, Scotland. The European Team won back the coveted Waterford Crystal trophy by 14 ½ to 13 ½ points. Team USA currently hold a 10-6 lead heading into The 2021 Solheim Cup.
INVERNESS CLUB HOST FOR 2021 SOLHEIM CUP
The 2021 Solheim Cup is headed to the renowned Inverness Club, in Toledo, Ohio. Inverness will play host to the 17th edition of the Solheim Cup, pitting the best players from the United States against the best from Europe.
2023 SOLHEIM CUP SET FOR SPAIN
The Ladies European Tour has announced Spain will host the 2023 Solheim Cup at the world-renowned championship course at Finca Cortesin Costa del Sol, Andalucía, 18th-24th September 2023, for the first time in the tournament's history.