THE MAINTENANCE OF THE GOLF COURSE: WHY IS THE FIELD IMPORTANT IMPORTANT?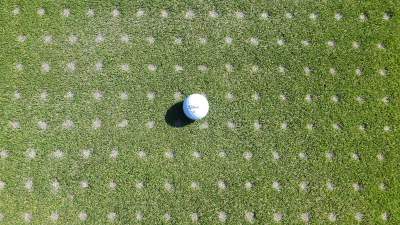 The maintenance of a golf course is one of the most important aspects to maintain its excellence. The maintenance of golf courses requires daily care. Irrigation, mowing and cleaning are the three keys that will allow us to have a perfect field for golf practice. Among the care that our green receives is the "punctured".
What is the "punctured" of the green?
It is known as "pinchado" of the green to the works of aeration of the green. This practice allows greater exchange of air, water and nutrients between the soil and the roots. This helps the lawn breathe and feed.
It is usually done twice a year: once each time before the temperature changes that summer and winter bring.
Why is the "punctured performed?
The air, water and floor of the green must be in balance. One of the consequences of this balance breaking is "compaction". This term refers to the loss of space for oxygen and water. The result is that it is difficult for rainwater to enter that allows the exchange of nutrients and that it cleans excess salts. In this way it would be impossible to have a healthy lawn.
The soil compaction is caused by the footprints of players and other people who travel the field; the passage of heavy machinery and, even, the ball when hitting the ground. A compact soil will be less fluffy and less smooth and, therefore, this also affects the game.
How it is performed?
In the first phase, a machine "punctures" the field-hence its name-extracting soil cylinders (also called "canutos"). These are scattered throughout the green. So, before continuing with the works, it's time to pick them up. Several operators remove them from the surface and also carry out the "blowing". Next, the green is fertilized before proceeding to receeding, that is, a layer of sand spread that will cover the puncture holes. In addition, it will serve as a new substrate, improving the filtration of air and water.
ALCAIDESA GOLF MAINTENANCE WORKS:
Links Course CLOSED from 03rd until 16th June 2019
Heathland Course CLOSED from 17th until 30th June 2019